Gate cover complete with a drip profile with drain plugs, which allow water drain.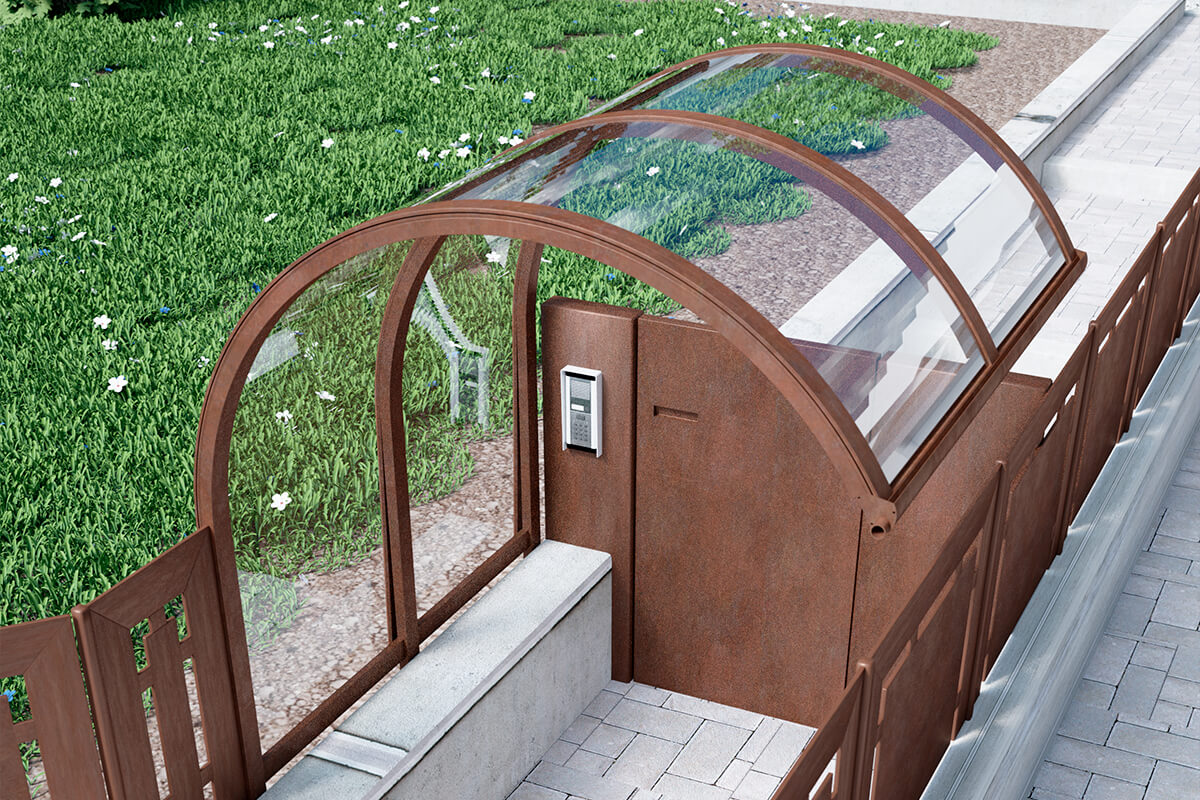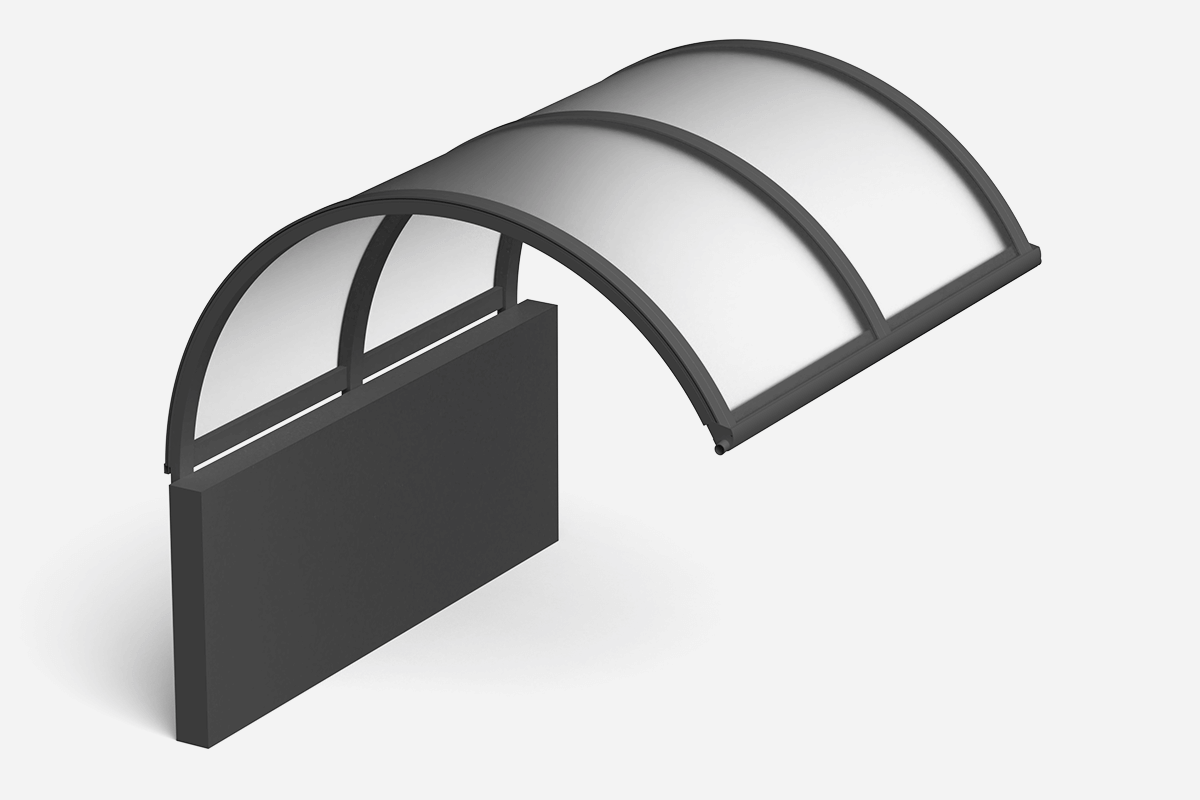 This model is our self-standing solution to protect entrance. In fact it does not require to be fixed on both sides and it protects guests, intercom and post-boxes from rain, snow and sun.
Frame.
Frame entirely made of aluminium alloy UNI 6060 T5 painted with polyester powder paint. The cover gate consists in an aluminium frame to hold polycarbonate sheets connected by profiles to anchorage to the wall.
The structure is polyester powder-coated for outdoor use.
Cover.
The roof is covered with 4 mm solid polycarbonate sheets, with hermetic seals and sheet holder profiles. The polycarbonate in available in several colours.
Otherwise, if you prefer a blind cover, you can choose composite panels of aluminium and polyethylene, available in white 9016.