Frame:

default
Cover:

default
Flat canopy with light gradient, it fits in architectural contexts with clean, essential lines.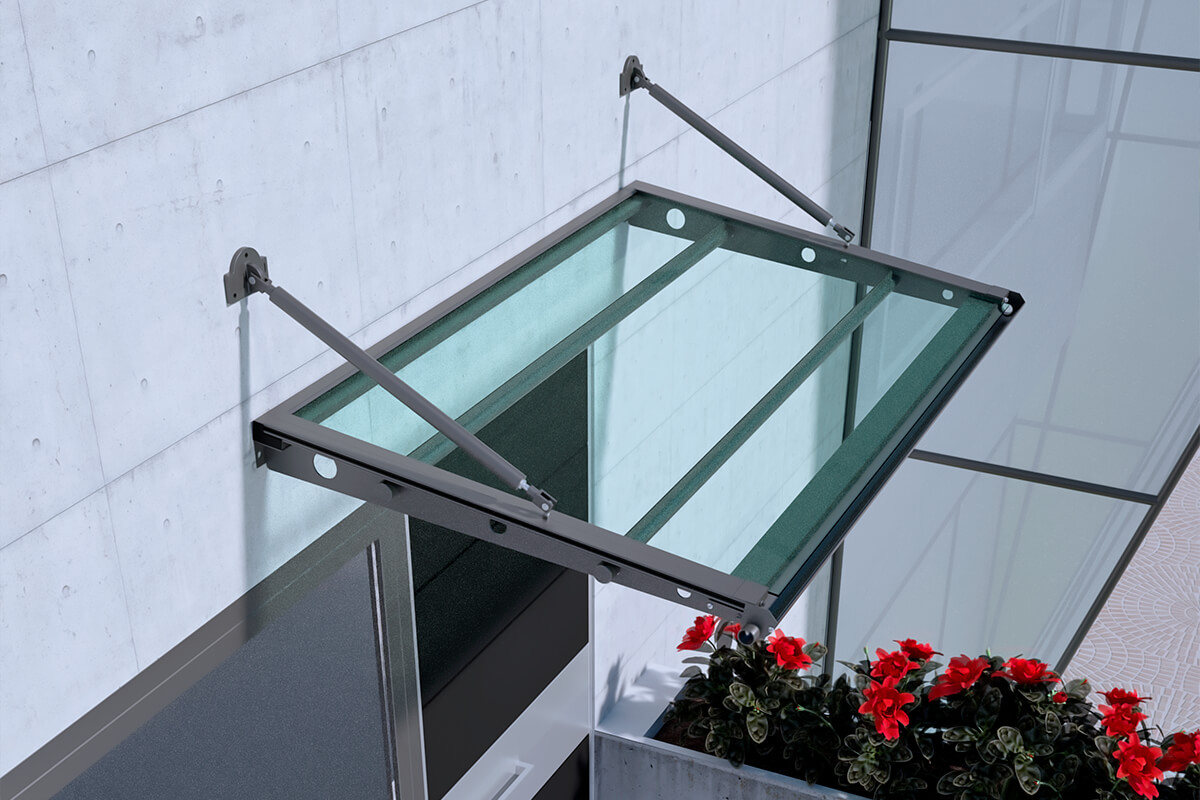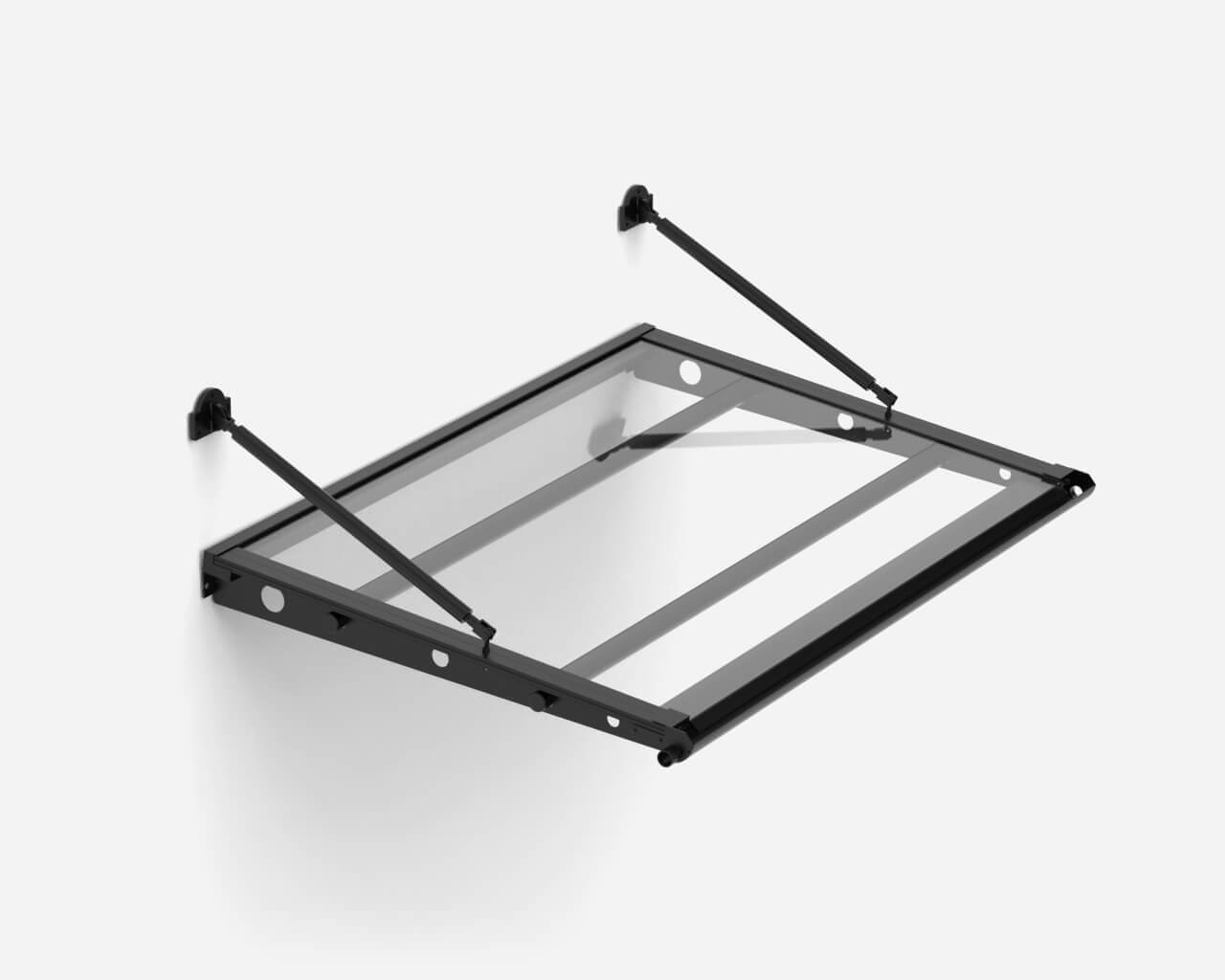 The canopy is fixed to the wall with stainless steel tie rods encased in aluminium tubes and modern perforated steel brackets. The cover is made of solid polycarbonate sheets, a lightweight material but highly resistant to shocks.
Frame.
Frame entirely made of aluminium alloy UNI 6060 T5 painted with polyester powder paint. The canopy consists in an aluminium frame to hold polycarbonate plates. The fixing system consists in stainless steel tie rods covered by an aluminium tubular and aluminium plates. It is complete with front gutter with side water path. Canopy certified by TÜV SUD for loads up to 170 daN/mq.
Cover.
The roof is covered with 4 mm solid polycarbonate sheets, with hermetic seals and sheet holder profiles. The polycarbonate in available in several colours.
Otherwise, if you prefer a blind cover, you can choose composite panels of aluminium and polyethylene, available in white 9016.