Frame:

default
Cover:

default
Canopy suitable to protect doors and windows with rounded fanlights.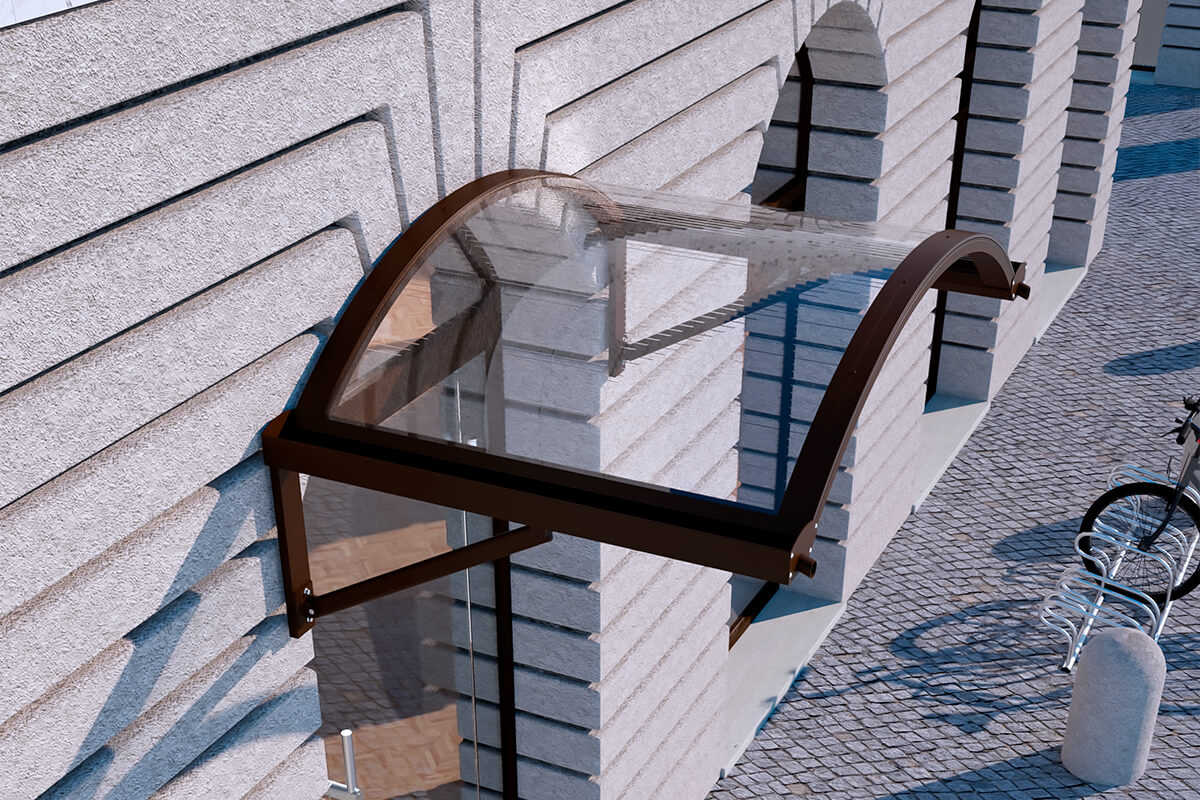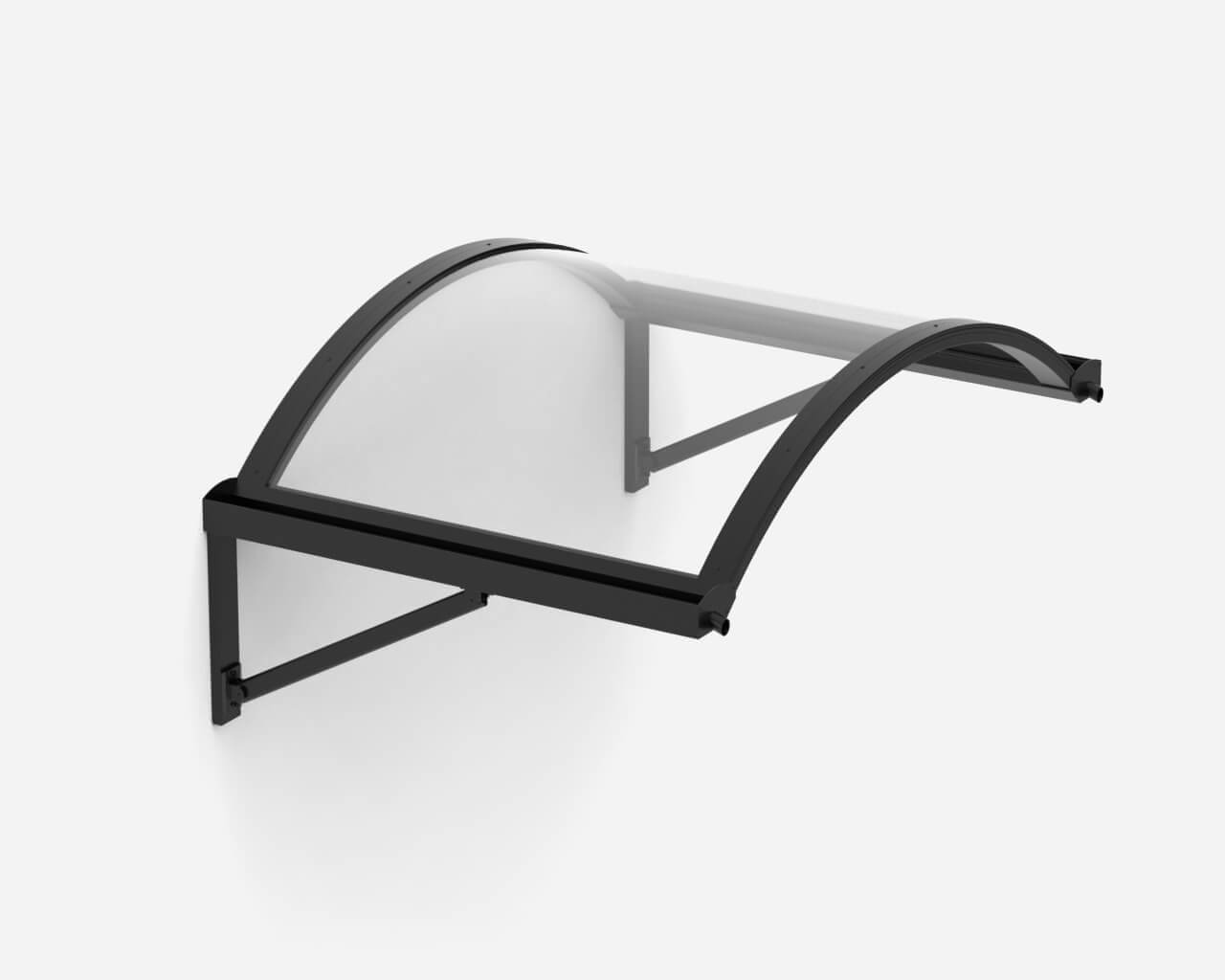 Thanks to its brackets, it fits in buildings with doors and windows with rounded fanlights. The side profiles that function as gutters are supported by struts that allow rainwater to be collected and conveyed to the drain located at the head through a drip spout. The standard radius of curvature of the cover is 1/5 of the length. The cover is made of solid polycarbonate panels.
Frame.
Frame entirely made of aluminium alloy UNI 6060 T5 painted with polyester powder paint. It consists of a frame for containing the slabs, connected to rafters with wall fastening. The canopy consists in an aluminium frame to hold polycarbonate plates connected by aluminium brackets and side gutters with front water path. Complete with wall mounting brackets and front drip tray with side water drain. Canopy certified by TÜV SUD for loads up to 170 daN/mq.
Cover.
The curved cover has normally a radius of curvature 1/5 of the length, or can be adapted to customer requirements. The roof is covered with 4 mm solid polycarbonate sheets, with hermetic seals and sheet holder profiles. The polycarbonate in available in several colours.
Otherwise, if you prefer a blind cover, you can choose composite panels of aluminium and polyethylene, available in white 9016.